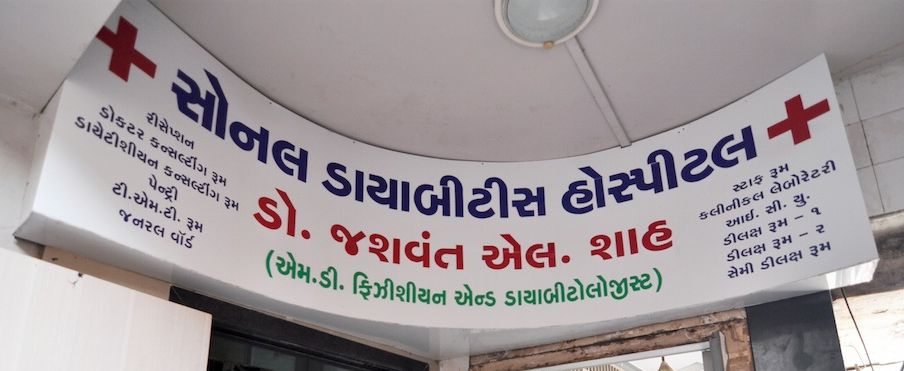 Sonal Hospital and Diabetes Clinic is renowned for its diabetes treatments and patient friendly approach. Led by Dr. Jashvant L. Shah – famous not only in Surat, but whole of Gujarat and world over, Dr. Shah is the senior most diabetologist in Gujarat.
The hospital specializes in diabetes, diabetic foot and obesity treatments and also has general hospital facilities. The hospital has two bedded I.C.U., two Deluxe rooms, two bedded Semi-Deluxe room, six bedded general ward and five isolation cabins. Foot Ward has one Deluxe room and one Operation Theater. It is also equipped with latest technologies and instruments to deliver utmost care to patients.
In addition to high level Medical care and expertise, the hospital also provides a peaceful and clean ambiance for a comfortable stay which hastens the recovery. The hospital also emphasizes on patient education and awareness.
About the hospital → Patient Education – Books, Videos, Presentations etc →